About Us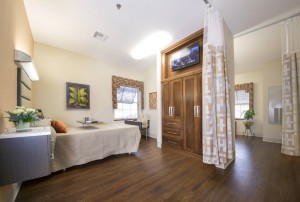 When you arrive at Johnson County Health and Rehab, you will be struck by our beautiful facility.  It combines modern convenience with the comfort of home, allowing patients and residents to experience care in a peaceful environment. Our facility features an open floor plan and large windows, giving it a spacious, cheerful feel.
We are a long-term care skilled nursing facility offering long term care, respite care, and hospice. We also offer short-term rehabilitation, physical therapy, occupational therapy, and speech therapy to maximize the personal and individual goals of our patients. For optimum comfort, we offer both private and semi private accommodations.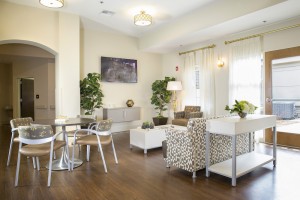 We provide regularly scheduled activities and social events for our residents to enjoy. We also offer individualized activities based off resident preferences. We encourage families and friends to enjoy meals together in our beautiful dining areas whenever possible. In addition, we welcome families and friends to gather in our activity area for special occasions.
At Johnson County Health and Rehab we are committed to providing the highest quality patient care, while maintaining a dignified atmosphere. Come take a tour of our facility to see firsthand the Johnson County difference.